"The Joni Mitchell of the medicine music world" ~ Adrian Freedman
Charlotte's musical journey began when she travelled to India in her late teens. Meeting new friends from different cultures, she was introduced to music as a way of coming together in community. She went on to live for 2 years in a rainbow community in Spain where singing bhajans and simple earth songs was a daily practice but it wasn't until she found the Santo Daime, a form of Brazilian shamanism, that music became her healing path. 
In 2008 she received her first song 'This Precious Star', after hearing news of the tragic death of a beloved friend. Very shortly afterwards, she sailed to South America in a four-person sailing boat and it was under these starry skies that her poetry and songwriting opened and took shape. Her first book of 11 songs, "Song of the Earth" is now much loved and shared in community and ceremony. 
In 2010, after a season of singing with the Anjali Orchestra, an experimental performance group lead by Adrian Freedman, she returned to India to study Indian classical music. It was a profound time of self-enquiry and rebirth through the voice and when she came back to the UK in 2011 it was to begin a new life in West Wales, and to become a mother. Singing, songwriting and musical collaboration kept her connected to her deeper self and dream to record her own songs throughout the full emersion of mothering 2 young children. "My music has been the lifeboat that I have continually surfaced to meet throughout the deep dive of motherhood" she says. 
She released her debut EP 'Of Grief and Gratitude' on the Nixi Music label, co-produced with award winning bass player Misha Mullov-Abbado in May 2022. The EP is an intimate, heartfelt musical journey through grief, confusion, hope and the joy of coming home to who we truly are.
She is now in the beginning stages of recording her debut album 'Of Heartache and Hope'.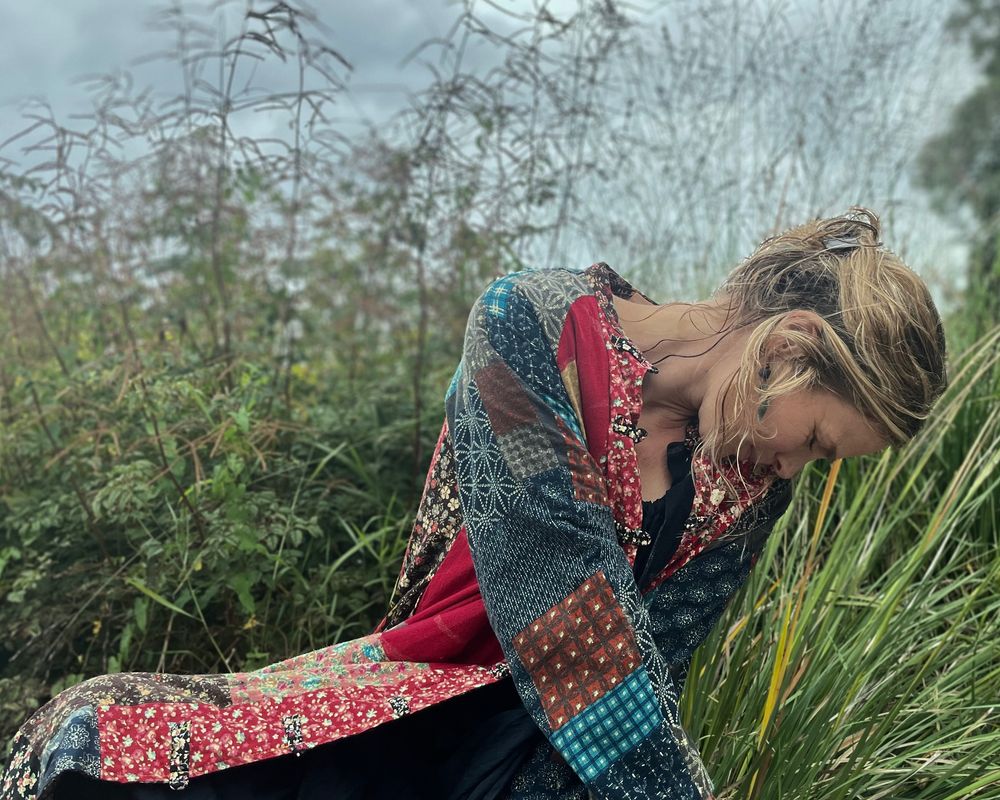 UK singer songwriter Charlotte Mabon has announced the release of her stunning new single, 'Guiding Spirits'. The single is the latest from Charlotte's upcoming debut EP Of Grief And Gratitude and is out now via Nixi Music (Ayla Schafer, Curawaka, Adrian Freedman). 
Featuring intricate acoustic intrumentation and soaring vocals, the single is a subtle yet powerful song about 
letting go: "Guiding spirits is a song of letting go and surrendering to the greater forces that are out of our control" 
explains Charlotte". It explores the concept that we must lose ourselves in order to be found, experience hurt to know healing and ultimately meet death in order to fully understand life. If this song had an image it would be of a bird flying to the sun, dissolving into its golden rays and being reborn in full consciousness of its magnificence as part of the whole." 
'Guiding Spirits' is the latest single on a new 3-track EP which poetically traces the arc of grief and 
transcendence, introducing a truly exciting newcomer to the worlds of folk and new age music.